Natural Australian Bar Soap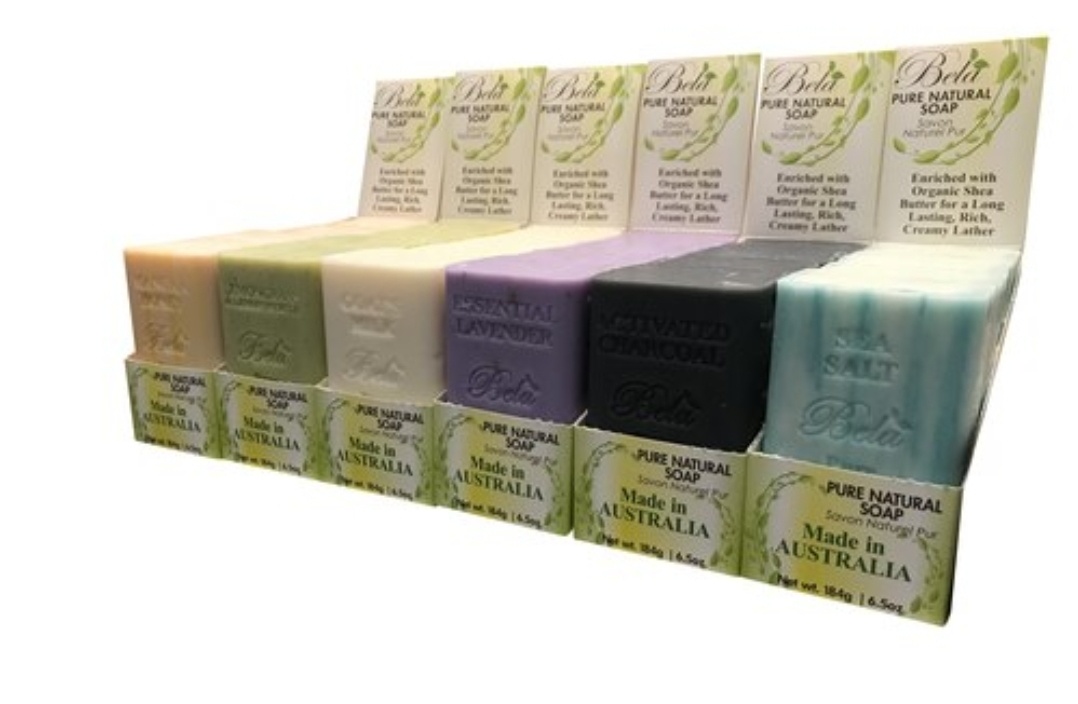 Our All Natural Australian Made Soap Comes in 3.5oz & 6.5oz Bars

Bela Pure Natural Soaps are a lush, French milled soap!

ALL NATURAL AND NO ANIMAL TESTING: We use 100% pure plant oils – sustainable palm oils, organic Shea Butter, and vegetable glycerin. No SLS, detergents, or harsh chemicals in our soap ingredients.

LONG-LASTING SCENTS: Our long-lasting fragrances are made from a blend of essential oils, and natural and man-made fragrances so you can be sure that each Bela Natural Soap scent will last until the bar is gone.

MOISTURIZING FOR DRY SKIN: Our moisturizing soap blends are mild and non-drying. Bela Natural Soaps have a rich, creamy lather that rinses off cleanly, leaving no residue. They will leave your skin softer and smoother.